| | |
| --- | --- |
| WEEKDAYS: |  8:00am – 4:30pm |
| SATURDAY: |  8:00am – 12:00pm |
| SUNDAY: |  CLOSED |
645 Ahua Street
Honolulu, HI, 96819
How Can We Help You Today?
Operating in Honolulu, HI, Alltrans Plus is your go-to auto repair shop for comprehensive automatic and standard transmission repairs, including clutch work, torque converters, and more. Our team of experts specializes in transmission repair, proudly serving the residents and businesses of Hawaii. Having established ourselves as the best transmission repair shop near you, we've been in business for over four decades. We've earned an excellent reputation for providing quality transmission repair services at fair prices. At our transmission shop in Honolulu, we never charge for a preliminary inspection of your car or truck transmission. So, before you decide to purchase a new one, let us take a look.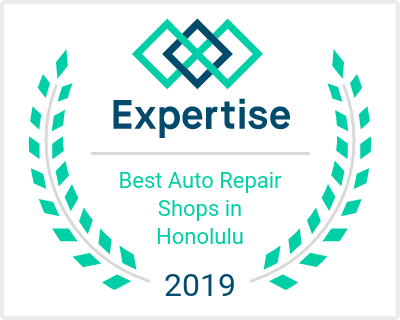 • Largest transmission shop in Hawaii
• Over 40 years of experience
• Hi-tech equipment
• ASE-certified technicians
• Committed to serving our community
• Finance available O.A.C.
• Military welcome
• Honor extended warranties
• Licensed Repair Location RD-3647
Plus: We offer FREE towing with transmission rebuild (10-mile radius)! And we do FREE transmission inspections!
THANK YOU enough to Jen and the crew at Alltrans Plus

"I can't say THANK YOU enough to Jen and the crew at Alltrans Plus.".

Best Transmission Shop in Honolulu, HI

I had a transmission leak on my 1985 CJ 7--Mike (owner) and his team fixed it within 24 hours.

Very helpful and friendly staff.

You aren't just another customer and someone to make money off of, they actually care
Automatic
As specialists in automatic transmission replacement and repairs, we consistently stay ahead by keeping ourselves updated with the latest industry advancements.
Our transmission repair shop in Honolulu boasts advanced technology and skilled staff, enabling us to handle modern computerized transmissions efficiently.
Standard
To ensure your Standard Transmission operates at peak performance, it's crucial to trust your vehicle's service and maintenance to the best transmission repair company near you. That's where the professionals at our transmission repair Honolulu center come in.
We can repair malfunctioning transmissions or, if needed, substitute or replace them with new or fully refurbished ones.
Other services
Beyond the Alltrans Plus Transmission repairs, our excellent service includes Clutches, Flywheels turned, Rebuild services, Torque converters, and more!
Our transmission shop in Honolulu employs local experts renowned for their top-tier service and outstanding results. With our own service center and extensive inventory of the latest parts and materials, you can rely on us for speedy and dependable service.
Nobody Knows Transmissions Better
At Alltrans Plus, our mission is to deliver exceptional customer service, unrivaled workmanship, and cost-effective solutions tailored to your needs. We strive to get you back on the road swiftly and with minimal strain on your budget or schedule. But don't be misled by our competitive rates. Our commitment to the highest quality standards remains unwavering.
Our highly skilled, professional, and experienced service team utilizes cutting-edge equipment to diagnose, service, and repair your vehicle. Specializing in transmission work, our technicians are armed with a wealth of automotive repair training, including countless hours dedicated to mastering specific engine manufacturer designs. We take pride in being Honolulu's foremost service provider for both automatic and standard transmission replacements and repairs.
Reach out to us today at (808) 808-888-2800 and discover the unique Alltrans Plus experience.
Alltrans Plus provides a full selection of transmissions services, including repairs, servicing and replacements for:
• Automatic transmissions
• Standard transmissions
• Domestic transmissions
• Foreign transmissions
• 4×4 high performance transmission
• Clutches
• Fly wheels turned
• Torque converters re-manufactured
Plus:
We use advanced testing and repair equipment and top-quality parts to do auto repairs and always ensure an outstanding job. Our diagnostics will help pinpoint the problem, and our team will fix it quickly. Come see us in Honolulu today!
What makes Alltrans Plus the best transmission repair near me?At Alltrans Plus, we provide top-tier service using advanced equipment, quality parts, and ASE-certified technicians. With our reasonable prices and commitment to excellence, we've established ourselves as Honolulu's best transmission repair service.
How can I schedule service at your transmission repair shop in Honolulu, HI, 96819?
Scheduling a service is as simple as calling us at (808) 888-2800. Alternatively, you can visit us in person to schedule a repair and discuss your vehicle's needs.
What kind of services does your transmission shop in Honolulu offer?
At Alltrans Plus, we provide a broad range of services, from extensive repairs to routine maintenance. Our services include work on automatic and standard transmissions, clutches, torque converters, and more.
What's unique about your Alltrans Plus repair service?
Our team at Alltrans Plus is highly specialized and trained in the latest transmission technology. We prioritize quality and customer satisfaction, making us a trusted name in transmission repair in Honolulu.
I think my car might have transmission trouble. How do I confirm this?
If you suspect transmission trouble, bring your vehicle to our shop. We'll perform a free preliminary inspection and utilize advanced testing equipment to pinpoint the issue.
When should I replace my transmission fluid?
It's generally recommended to replace your transmission fluid every 30,000 to 60,000 miles. However, it can depend on your specific vehicle and usage. When in doubt, bring your vehicle to us for a check.
How does Alltrans Plus ensure quality service at a reasonable price?
We utilize top-quality parts, advanced equipment, and our technicians' vast experience to provide quality service. Despite our high standards, we strive to keep our services competitively priced, giving you the best value in transmission repair near you.
Michael
Manager
Jen
Customer Service, Supervisor
Brian
Lead R+R Tech
Jason
General Technician
Patrick
R+R Specialist
Scott
Master Transmission Re-builder